As a vibrant organisation we work across Darlington (and the surrounding areas) supporting and reaching out to young people. These are some of our wide-ranging activities…..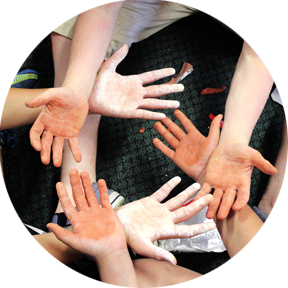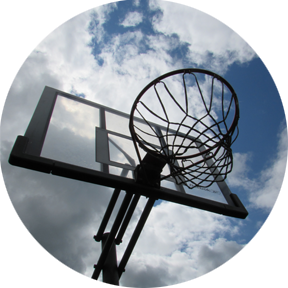 Lunchtime clubs / activities
DACYM run a number of lunchtime activities across different educational establishments.
Queen Elizabeth Sixth Form College
DACYM run 'REACT' a social-action group at Queen Elizabeth Sixth Form College. The group looks at and debates topical issues, the group is very proactive and has achieved a great deal in raising awareness of humanitarian needs around the world. 'REACT' is one of the most popular 'extra-curricular' activities at the QE.
Longfield Academy
DACYM runs a club called 'INSPIRE' in Longfield Academy. INSPIRE works alongside the RE department providing a lunchtime activity with a greater 'RE' emphasis. The club attracts a core group of pupils. In the past issues as diverse as Islamophobia, Peer Pressure, Mental Health, Lent and Fair-trade have been discussed and considered.
Hummersknott Academy
'Club 7-UP' is a lunchtime club in Hummersknott Academy. It is a club for year 7 pupils, it has the simple aim of helping pupils settle into life at secondary school and providing support throughout the year. The club has a regular attendance of 20 or more pupils and sessions consist of a mix of games and discussions concerning life-skills.
DACYM run another 'REACT' lunchtime club in Hummersknott Academy, the club operates on a similar basis as the one at Queen Elizabeth Sixth Form College.
Sixth Form Drop-in 
Established in 2008 DACYM run a SIXTH FORM DROP-IN session primarily for pupils from the Queen Elizabeth Sixth Form College in the Memorial Hall at Bondgate Methodist Church. The drop-in provides a safe place for pupils to bring their lunch and socialise with their peers and drop-in leaders.
DACYM have supported students with pastoral issues over the years by offering a listening ear through this drop-in facility. This activity runs in partnership with Bondgate Methodist Church.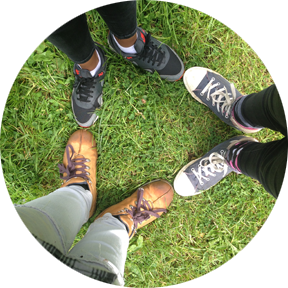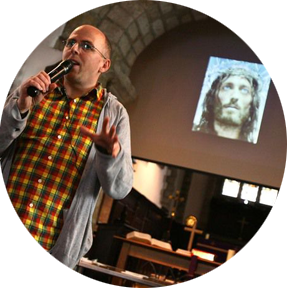 Assemblies and Church visits
Darlington Area Churches Youth Ministry assist schools by helping with the provision of assemblies (or collective worship) at Christmas & Easter. These have been conducted either in school (Hummersknott Academy / Wyvern Academy) or at a local church (Longfield Academy). These assemblies are very well received by pupils and staff.
In addition DACYM also assist in facilitating visits to local churches by pupils as part of the RE curriculum.
We have also supported a series of extra-curricular visits to London. Some for RE revision, the other for year 7 & 8 students. Visits have been made to St Pauls Cathedral, the National Art Gallery, a Synagogue and a Sikh Temple.
RE / PSHE Lessons
DACYM are able to assist RE departments with the delivery of the RE Curriculum, we have, since our establishment, helped deliver RE / PSHE lessons in Branksome Secondary (now Wyvern Academy), The Education Village, Hummersknott Academy, Longfield Academy, Polam School and St Aidan's Academy.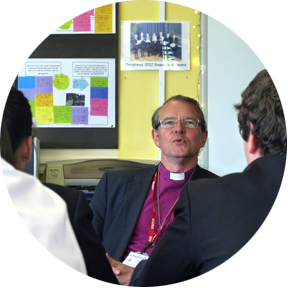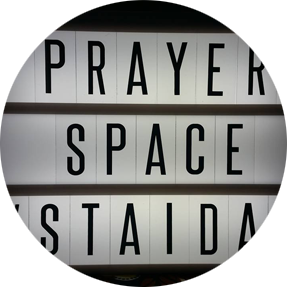 Reflection / Prayer Spaces
Since 2015 we have helped churches and schools with Reflection / Prayer Spaces. Following the tragic deaths of two Darlington young people we set up and ran a memorial prayer space in the local parish church as a way for young people and the local community to reflect, pray and grieve. We have since used similar spaces following the untimely deaths of two local teachers and another young person.
In local schools we have used the Reflection / Prayer Spaces concept to help with transition from primary to secondary school, and as an aid to general well-being.
Chaplaincy Support
St. Aidan's Church of England Academy
From 2013 – 2016 DACYM fulfilled a Chaplaincy Role in St Aidan's CofE Academy.
The role was multifaceted and the work included running two after-school clubs. A life-skills club for Years 7 & 8 and a popular Doctor Who club. We also oversaw the 'theme of the week' programme for the academy, delivering collective worship (assemblies) on a regular basis, working with pupils towards obtaining 'fair-trade status' and importantly pastorally supporting staff and pupils.
The role helped with preparations towards SIAMS (Statutory Inspection of Anglican and Methodist schools), delivering RE lessons and developing links between the academy and the wider community.
The SIAS inspection that took place whilst DACYM provided the Chaplaincy stated…..
'The work of the (DACYM) chaplaincy team is effectively supporting the academy in moving forward the work on building positive relationships, worship, and in offering pastoral support grounded in the teaching of Jesus.'
'The team provides a much needed support mechanism for those experiencing difficulties. The driver for the care offered is a working out of God's love for all and the recognition of the value of each person.'