DACYM, in partnership with churches in a rural area to the south west of Darlington…
…employ a Children's and Youth Worker to work alongside five local village schools (Barton, Croft, East Cowton, Hurworth and North & South Cowton) together with local church congregations
The work is now firmly established and is a key aspect of the local churches serving the local communities.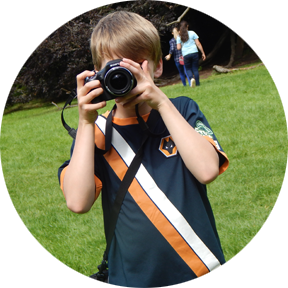 Primary Schools
 The Villages Seeds Project helps local schools with Collective Worship and Assemblies. This includes a fortnightly Open the Book assembly in Hurworth Primary (with a team from All Saints Church, Hurworth) and weekly collective worship in both Croft CofE Primary and Barton CofE Primary schools. Additional assemblies occur around the major Christian festivals of Harvest, Christmas and Easter.
The project also helps facilitate RE lessons and Lunchtime and After School groups looking at issues and christian themes
Hurworth Friday Night Drop-In
The Friday Night Drop-In runs in partnership with All Saints Church (Hurworth), Hurworth Methodist Church and members of the local community. It is facilitated by workers and volunteers from both the Villages Seeds Project and DACYM.
The Drop-In provides a safe place for young people to come and socialise with their friends, offering pool, air hockey, a computer suite, quiz nights, craft activities and a low cost tuck shop. This is a very popular activity as we have about 100 young people registered. A number of young people continue to volunteer with the running of the club and have used the experience of working at the Drop-In towards their Duke of Edinburgh award.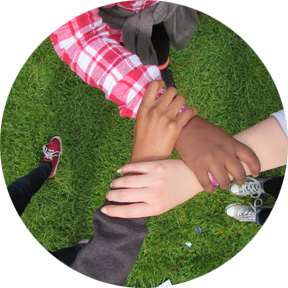 Monthly 'Hang-Out'
Utilising the facilities of the Friday Night Drop-In an early evening session is held on the 1st Friday of each month for primary school pupils in school years 5 & 6.
Messy Church
A fortnightly messy church takes place at Hurworth Methodist church and, on occasions, in some of the schools. Using the Messy Church concept sessions involve craft, activities and refreshments.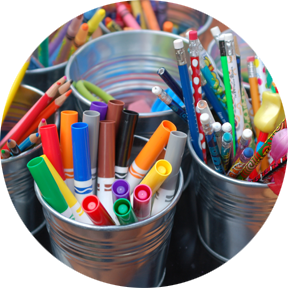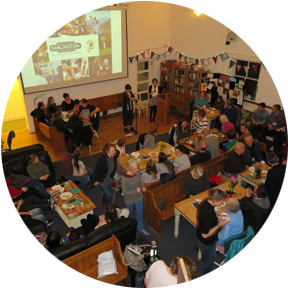 Refresh Café Church
Refresh Café Church is a place for young adults to explore issues of faith in an informal, open environment. No question is too big, & no point is too small! Refresh gathers 7pm – 9pm every first Sunday of the month at the Mustard Tree Cafe in Hurworth. Café Church consists of a short talk, drinking great coffee, and exploring issues of faith and spirituality together.
East Cowton
In the village of East Cowton the project has links with the village school, and the local youth group at All Saints Church, helping to lead activities on a fortnightly basis.